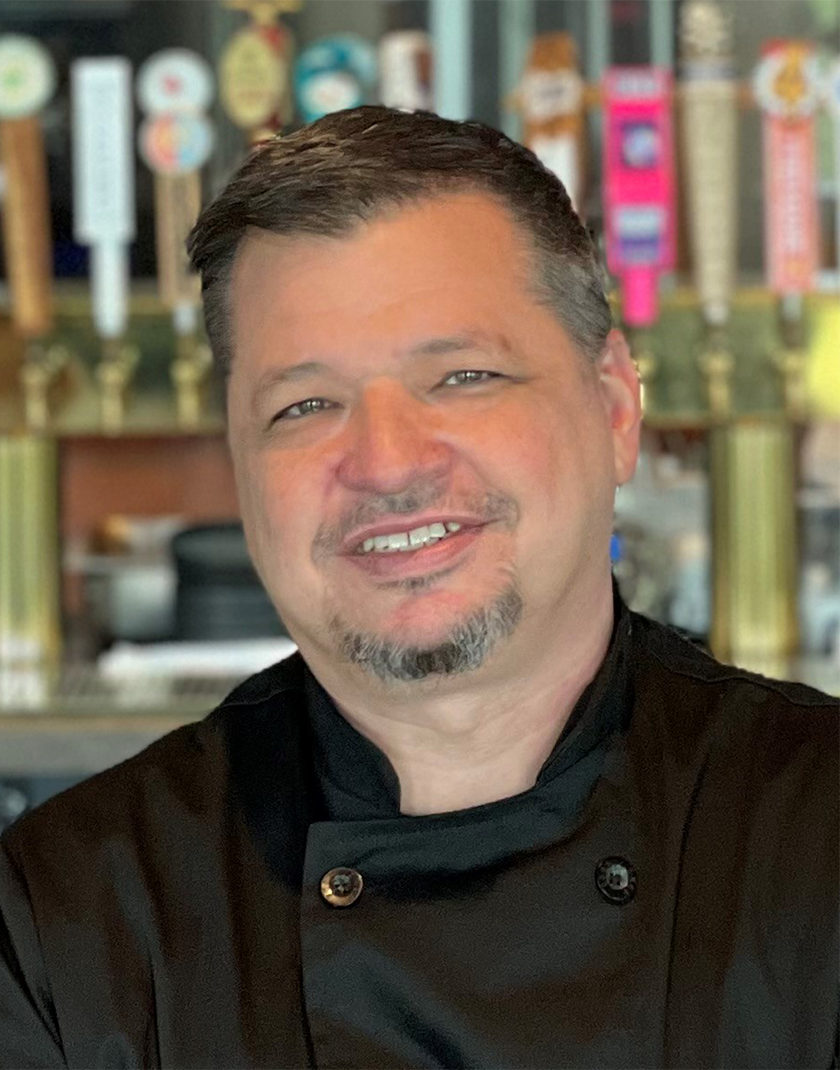 Rob Snow
Executive Chef
RS3 Strategic Hospitality
Prior to joining RS3 Strategic Hospitality as General Manager and Executive Chef of Cork & Barrel Craft Kitchen + Microbrewery, Chef Snow owned and operated the Round Rock favorite diner Greenhouse Craft Food and brings more than two decades of experience crafting locally sourced, farm-to-table fare in Austin.
Snow opened Greenhouse Craft Food in 2013, and in the 10 years that followed, it became a local favorite for diners in Round Rock, Georgetown and Taylor, offering a variety of signature dishes made from locally grown ingredients. In 2014, he opened The Scarlet Rabbit as a side project to bring diners to downtown Round Rock, and in 2016, Greenhouse partnered with RS3 and the Round Rock Express to operate a full-service restaurant in the Intel Club at Dell Diamond.
Prior to striking out on his own in 2013, Snow was the chef at Austin's Mansion at Judges' Hill (now known as Hotel Ella) along with stints at Fore (Lakeway), Fleming's Prime Steakhouse & Wine Bar (Austin), and FIX at The Bellagio (Las Vegas). Local, simple food with big flavors is the order of the day when sitting down at one of his establishments.