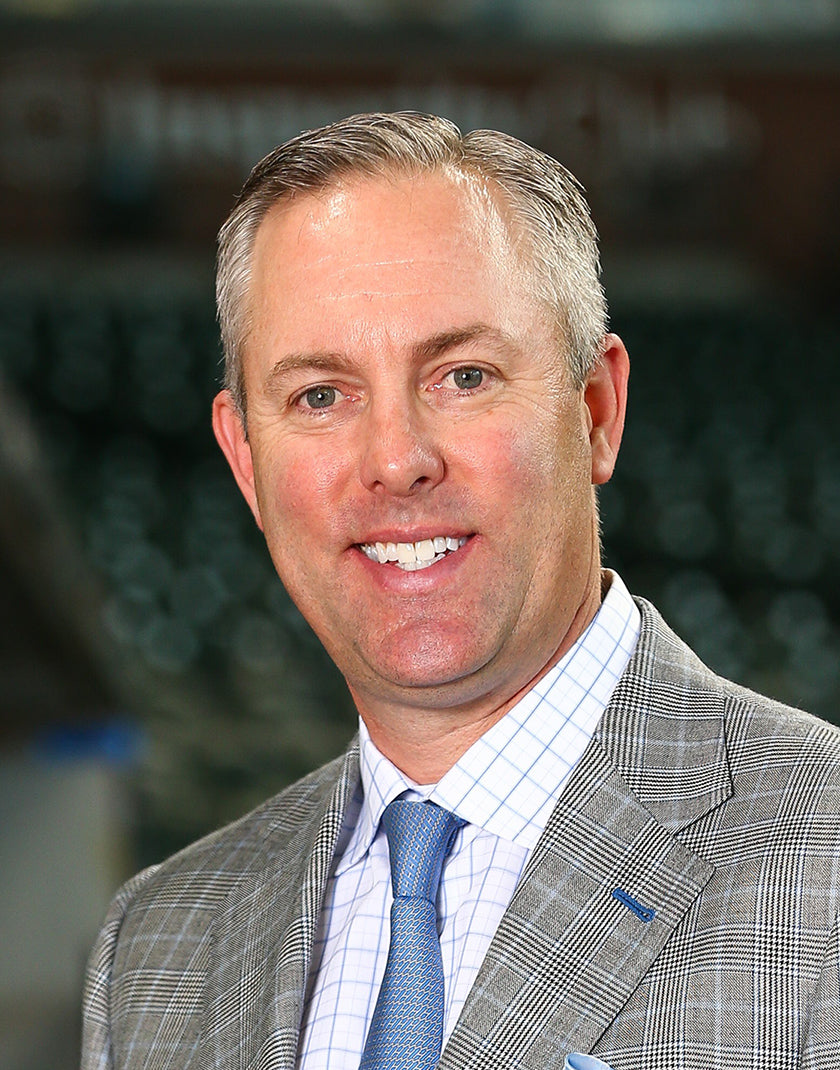 Reid Ryan
Chief Executive Officer
Ryan Sanders Baseball
Reid Ryan is a sports executive that has worked extensively in professional baseball for over 20 years. Ryan currently serves as CEO of Ryan Sanders Baseball after rejoining the organization that he founded following a successful seven-year tenure as President of Business Operations for the Houston Astros.
A graduate of Texas Christian University, Ryan served as the Founder and original CEO of Ryan Sanders Baseball, which has since grown into Ryan Sanders Sports & Entertainment, and is credited with the idea of creating the Round Rock Express and Corpus Christi Hooks Baseball Clubs. Round Rock and Corpus Christi have been industry leaders, ranking at or near the top of minor league attendance, stadium satisfaction and franchise value each year since their inception.
Ryan was named the President of Business Operations for the Houston Astros in May 2013, becoming one of the youngest team presidents in baseball. His time in Houston included the best stretch of on-field success in franchise history as the Astros captured the 2017 World Series title as well as the American League pennant in 2019.
During Ryan's tenure in Houston, he successfully oversaw the Hooks' transition to becoming an owned and operated affiliate of the Astros. He also played a significant role in opening Houston's Spring Training facility in West Palm Beach, Florida as well as securing the Astros Class A affiliate in Fayetteville, North Carolina. His impact on the Astros is felt from the Minute Maid Park remodel and the hiring of the Astros broadcast team to the creation of the Astros Hall of Fame.
Ryan is involved in business outside baseball. Most notably he serves as a director and organizer of R Bank alongside his brother Reese. Based in Round Rock, R Bank is a community bank specializing in small- to medium-sized business. He is also a board member and shareholder for Nolan Ryan Brands, which owns Nolan Ryan Beef.
He enjoys giving back to both Central and South East Texas. Ryan has served on numerous non-profit boards and has helped raise more than $1,000,000 for charity. He currently serves as an advisory board member for Spring Spirit.