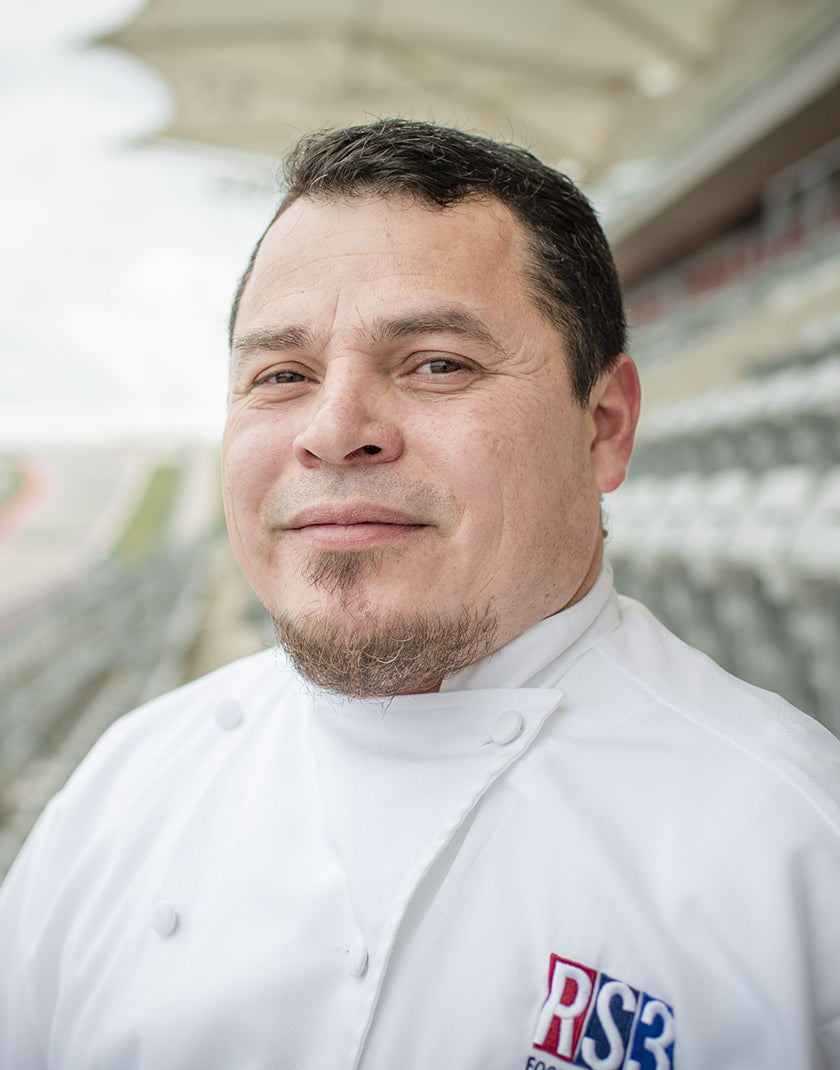 Chef Joel Peña
Corporate Executive Chef
RS3 Strategic Hospitality
Corporate Executive Chef Joel Peña is at the helm of RS3's large-scale kitchen operation. 
While working as an accountant in a restaurant many years ago, Peña stepped up to help out in the kitchen when the restaurant's chef quit. Rave reviews from guests meant a new accountant for the restaurant and a new star on their culinary team. Peña discovered a love for the culinary arts and his talents have taken him to the top of the sports and entertainment industry. He is well known for his talent throughout the NBA, NHL, NFL and NCAA, and his work at two NBA Finals, one NHL All-Star Game, five Kentucky Derbies, two Super Bowls, four PGA Tournaments and the Grammy awards, among others. Peña's experience in high volume logistics also includes coordinating the catering for over 75,000 meals per day for the annual Microsoft Conventions, and other large conferences at the Georgia World Congress Center.
With an extensive racing background that included roles as Executive Chef at high-profile NASCAR tracks, including the Atlanta Motor Speedway and Texas Motor Speedway, Peña led the culinary program at Circuit of The Americas for RS3. He commanded the international showcases often featured at CoTA, including the Formula 1 United States Grand Prix. Peña and his staff of 2,500 oversaw the bustling premium dining operation, as well as prepared food for events at up to three different properties with over 150,000 meals daily.