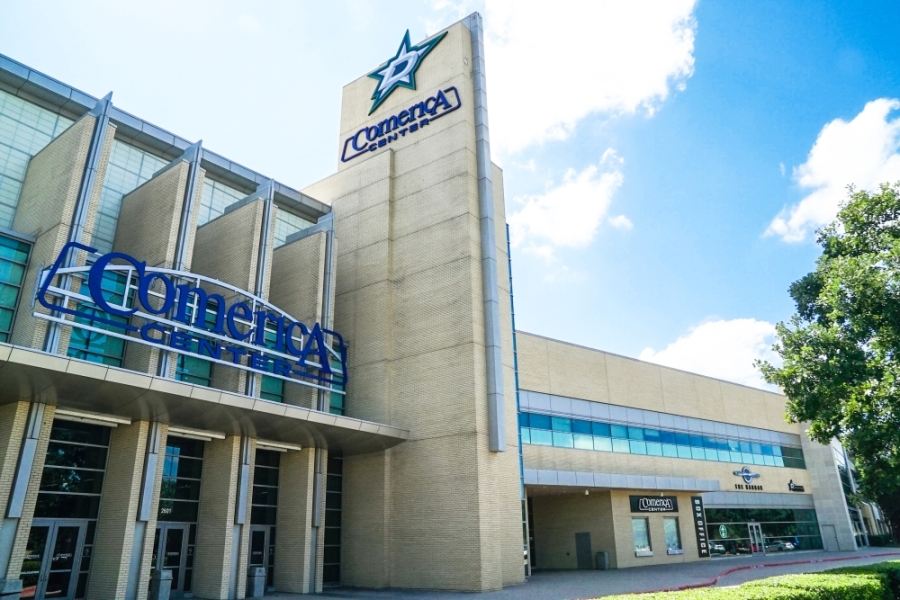 As the Dallas Stars are not currently making use of the Comerica Center amid the coronavirus pandemic, RS3 Strategic Hospitality is using its kitchen space at the facility to offer Frisco residents a convenient way to help feed their families for a week.
On April 10, the Comerica Center's website will begin selling family meal kits that also include some general groceries, such as napkins, butter, vegetables and drinks. The meal kits will include five themed meals with four to five servings each as well as cooking andreheating instructions.
"There's a real appetite locally to use the supply chain to minimize exposure [to COVID-19]," said J.J. Gottsch, chief operating officer of RS3's parent company, Ryan Sanders Sports & Entertainment. "We're giving people the option for hands-free shopping without having to go out and run the risk at the grocery store."
Gottsch said the program was originally intended to help Ryan Sanders employees get supplies they needed, but the company soon realized it could offer the kits to the public as well. Ryan Sanders opened the program to the public two weeks ago through the Round Rock Express minor league baseball team in Round Rock, and it is moving into Frisco this week.
Brad Alberts, president of the Dallas Stars hockey team, said he loved the idea when he learned of it.
"The Dallas Stars and our concession partner RS3 are proud partners of Frisco, North Texas and the Dallas area, so in times like these, it's important to care for people in need," Alberts said via email.
RS3 Strategic Hospitality President Jay Kudla said orders will be taken April 10-13, and then, the meal kits will be available for curbside pickup at the southeast corner of the building April 17.
"You will pull up alongside the venue at the designated pickup location, pop your trunk, and then, our employees will load the groceries in your vehicle," Kudla said. "So there's no contact whatsoever."
To gauge the appetite for the meal kits in Frisco, Ryan Sanders is only selling 50 units for the first week, as they did initially in Round Rock. Gottsch said that first offering sold out quickly, and the following week, the company sold 150 meal kits even more quickly.
"This week's kits sold out in just over an hour," he said. "All these [meals] are already self-contained and heat-and-serve, and it gives somebody different options on different nights."
Gottsch said the company has gotten a lot of positive feedback on the quality and taste of the food sold in Round Rock. The menu being offered in Frisco includes meals with beef patties, bratwurst, enchiladas, carne asada and pulled pork.
"If we're being able to take care of the local community and there's someone that can get their groceries and not have to venture out, with the way things are right now, we'll call it a success," Kudla said.